Established under the patronage of Lord and Lady Glentoran, the Paul Yates Studio Gallery is located in the quiet seclusion of their country estate in Co. Antrim, Northern Ireland, and occupies an extensive hay barn, lofts and courtyard complex.
The following film tour is presented by Lord Glentoran.
Études Vers Un Nouvea Tarot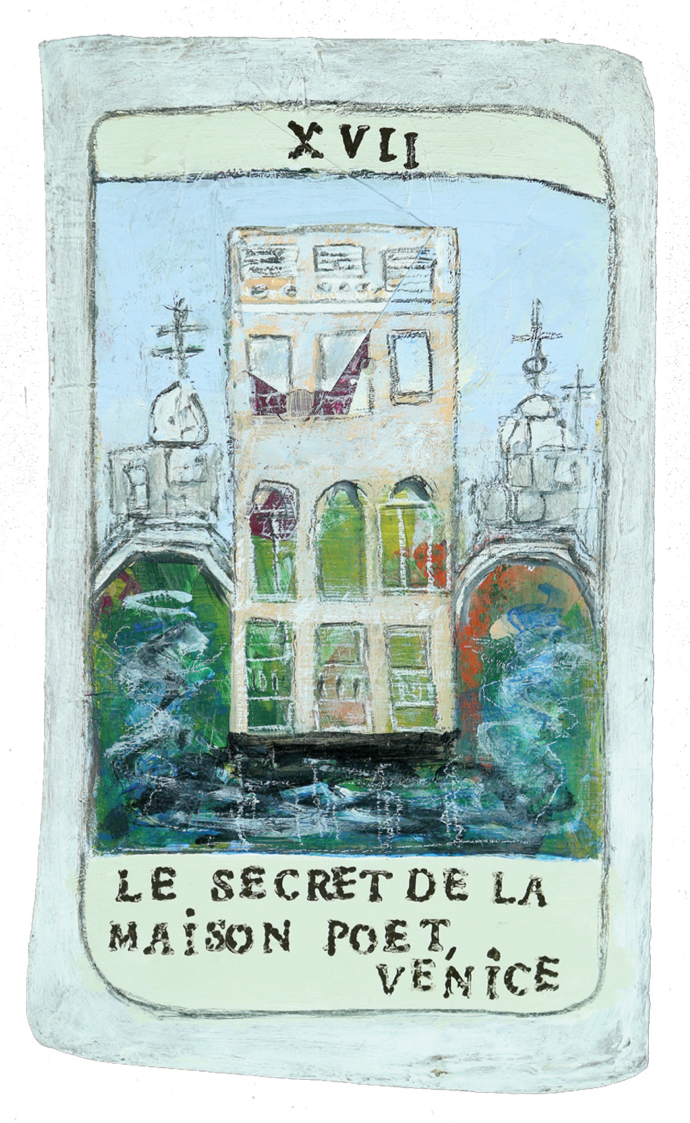 'Studies Towards a New Tarot', a remarkable series of one hundred and fifty images after the format of the traditional Marseilles Tarot deck of the 17th century, has nothing to do with divination. These images, biographical and re-imagined, spring solely from Yates' unique way of seeing the world.
Reminiscent of Zen Koans they intrigue and inspire new ways of seeing and thinking. On a visit to Ronda in Spain, Yates came across a dilapidated wooden bench with peeling white paint and crippled joints by moonlight which suggested to him the spirit of Rocinante, Don Quixote's trusty steed, other studies portray a man using his jacket to Bull-fight The Moon, an Upside-Down Tightrope Walker above the Grand Canal in Venice and the mind bending conundrums of a Pantomime Rocking Horse and One Man Musical Chairs! Yates's sojourns to the Cot'e D'Azur also enhance the series with Renoir's Radiator, Chagall's Cat, Woman in Shower for Matisse, the Boules Queen of St. Paul de Vence and Clown Driving A Hat! ÉTUDES VERS UN NOUVEAU TAROT is testament to Yates's seemingly limitless imagination and will challenge all who encounter it.
— Lord Glentoran
RETROSPECTIVE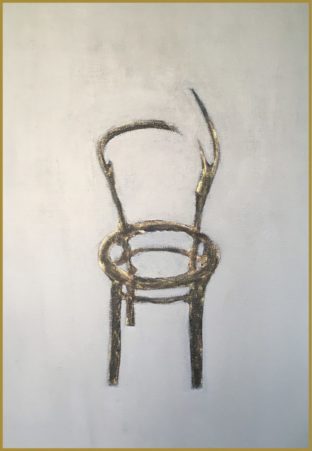 RECENT WORKS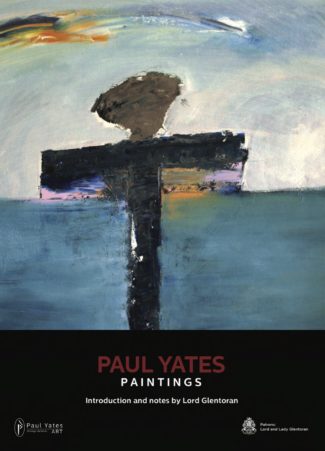 Receive a free ebook of Lord Glentoran's 54 page introduction to the paintings of Paul Yates by registering with PaulYatesArt.